Siddique Hospital Sheikhupura was founded by Dr Muhammad Siddique Sheikh in 1998. Siddique Hospital is an executive IPD & OPD based one of the best hospitals equipped with modern medical technology to cater to the needs of patients with a mission to provide a healthier life for people. Siddique Hospital is continuously working on improving the skills, scope of services and medical services available within the country. Siddique Hospital is one of the best states of the art private hospitals that offers a wide range of treatments using advanced medical technology. Minimally Invasive Gynecological Surgery Unit Siddique Hospital Doctors that including doctors, specialists, sub-specialists, nurses, paramedics and support staff is working in Siddique Hospital to guarantee quality healthcare services to the patients.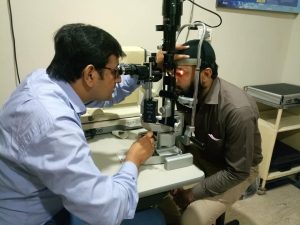 What makes Siddique Hospital different from other hospitals is its Specialty Centers which include Cosmetology and Executive Health Center. Siddique Hospital offers an inclusive range of medical spheres and facilities. The clinicians, nurses and associated health specialists practice team-based and multi-disciplinary to treat the patients holistically. All the doctors are experienced and well-reputed in their field. The team of the hospital is skilled, committed and adheres to the code of ethics and patients' privacy in providing the best health care services that give patients peace of mind while searching for the best medical facilities in Sheikhupura. Services and treatment major services and treatments offered in the Siddique Hospital are:  24-hours emergency services 3- Advanced state-of-art-Operation Theatres Delivery rooms Units 24-hrs diagnostic service for all the departments Fully-equipped clinical and outdoor departments. Siddique Hospital has an advanced and internationally audited laboratory and collection centres that offer a wide range of diagnostic tests.
The medical laboratory technologists are fully trained in providing efficient, high quality, reliable, accurate testing and fast results. The staff of the laboratory is highly skilled and experts including technologists, technicians, pathologists and phlebotomists. Siddique Hospital Pharmacy was started Siddique Hospital in 2005 in order to provide authentic healthcare products and quality pharmaceuticals to everyone.  Timings of Siddique Hospital Sheikhupura is operational 24/7, but each specialist has specific timings for consultation and treatment. Consultation Fee of Doctors Siddique Hospital fee ranges between 1000-1500 depending upon the specialist you are consulting. Booking an Appointment Siddique Hospital provides quality health and wellness for the community. Now you can easily consult with the female and male doctors at Siddique Hospital without any ambiguity.